Skip to Content
Why you need professional technicians to install your heater
Introduction
The falling temperatures that mark the beginning of the winter season are a solemn reminder of the role that a properly functioning heating system plays in our lives. The drop in temperatures can be more than just uncomfortable; it can be downright hazardous if your home isn't adequately prepared. That's why residents here in Knoxville often turn to a name they can trust: Grissom Heat & Air. With over 3 decades of experience, a focus on customer satisfaction, and a reputation for excellence, Grissom Heat & Air ensures that homes stay warm, families stay comfortable, and energy bills stay reasonable. The foundation of this customer-centric approach begins with one fundamental step: the expert installation of your home's heating system. In this article, we'll explore why it's imperative to choose professionals for this critical task and why cutting corners could be both dangerous and costly.
The Significance of Heater Installation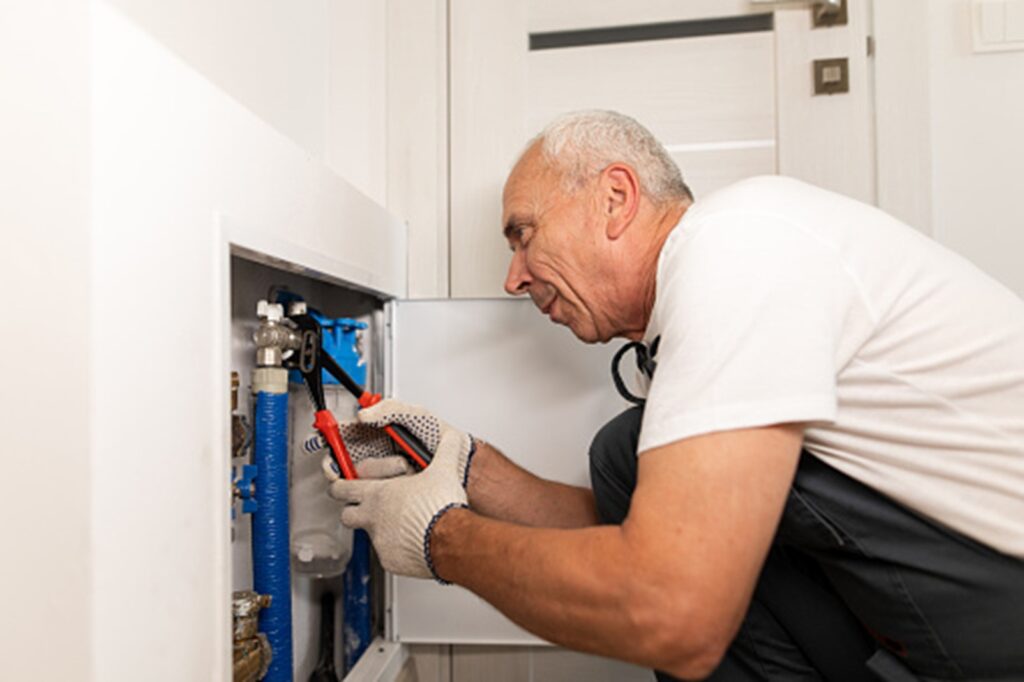 It's Not a DIY Project
The internet is loaded with do-it-yourself instructional videos for all kids of household projects, but installing a heating system is not one of them. The skill level required for the safe and effective installation of a heating system is often underestimated.
Safety Hazards
DIY installations risk causing immediate dangers like gas leaks or carbon monoxide poisoning. Such perils are not only hazardous to our health but could also tun deadly in severe cases. Even if you have a knack for mechanical tasks, the risk associated with DIY heater installation is simply too high to ignore.
Inefficiency and High Costs
Installing a heating system without professional help puts you at risk of receiving higher energy bills. An inefficient installation can substantially drive up energy costs, and over the course of a year, these added expenses can be substantial. Moreover, poor installations are prone to malfunctions, which could lead to costly repairs or even necessitate a full replacement.
Quality Assurance
Opting for a professional installation also provides you with an assurance of quality. Reputable companies often provide guarantees on their work, ensuring that any subsequent issues related to the installation will get addressed without causing you any additional financial burdens.
The Role of Equipment
The type of heater you're installing plays a significant role in the installation process. Whether it's a standard furnace or a high-efficiency heat pump, each comes with its own set of challenges and installation requirements. Professional installers are trained to handle a variety of systems, ensuring that you get the most out of your specific unit.
Safety Precautions
Certified HVAC installers follow a set of industry-standard procedures and protocols during the installation process. These procedures are aligned with safety regulations and best practices that have been formulated through years of research and refinement.
Risk Mitigation
A significant advantage of hiring professional installers is their ability to anticipate and mitigate risks. Whether it's safely handling gas lines, ensuring secure electrical connections, or implementing fail-safes, these experts make sure your installation is as safe as it can be.
Tools and Equipment
The process of installing a heating system typically requires specialized tools that are not commonly found in a regular household toolbox. Professional technicians come equipped with these specialized tools and are trained to use them, thus ensuring that the installation is performed securely and up to industry standards.
Post-Installation Checks
After the installation is completed, a professional technician will perform a series of checks to ensure the heater is operating as it should. These post-installation checks are crucial for confirming that all safety measures have been implemented and that the system operates at peak efficiency.
Conclusion
Choosing to have your heating system professionally installed isn't merely a decision you make for the immediate term; it's a choice that affects the years to come. When you opt for professionals like the experienced team at Grissom Heat & Air, you're making a long-term investment in your home's safety, efficiency, and overall comfort. Your home is often your most significant financial asset, but more importantly, it's the space where your family lives, loves, and grows. Trusting experts ensures not only your monetary investment but also the well-being and comfort of everyone in your household.
Key Takeaways
The complexity of heater installation makes it unsuitable for a DIY approach.
Choosing professionals guarantees that your system will run both safely and efficiently.
Skilled technicians use specialized tools and adhere to strict protocols, offering peace of mind and quality assurance.
In a world full of choices, make the one that offers long-lasting peace of mind. If you're facing a decision about heating your home, and you're a resident of Knoxville or the surrounding areas, don't settle for anything less than the expertise and reliability that Grissom Heat & Air can offer.
For over 39 years, Grissom Heat & Air has been a leading provider of reliable HVAC systems in Knoxville, TN, dedicated to ensuring customer comfort. Our expert technicians offer an array of residential and commercial services, including maintenance and repair, inspections, and specialized services like heat pump repair. We also provide comprehensive AC services, from troubleshooting and repair to new installations. With a focus on quality and efficiency, we use state-of-the-art tools and procedures. We offer timely consultations and estimates to help you choose the right HVAC solutions for your situation. Our consistent commitment to excellent service has made us a top choice in the industry for over three decades.
For more information about the products and services we provide, contact us via our website or give us a call at 865-225-9207. We look forward to serving you!