Skip to Content
Heat Pump Repairs & More From Grissom Heat & Air in Knoxville, TN
Keep Your Knoxville Home Warm & Cozy All Year Long
Surviving Knoxville winters means your heat pump needs to be in tip-top shape. Without it, you could be bundling up and shivering to make it through. Or you could call your friends at Grissom Heat & Air for all the help you need with heat pump repairs and more. Our expert team has been certified, licensed, and insured to bring you all the heat pump repairs necessary to bring the heat back into your home. We carry over 40 years of experience and knowledge to quickly provide your home with heat pump repairs, maintenance, and more. Give us a call at the first sign of cool air blowing from your vents when you expect warmth. Once we arrive, we will swiftly find the problem, present you with options for heat pump repairs, and then deliver them after you agree to reasonable terms.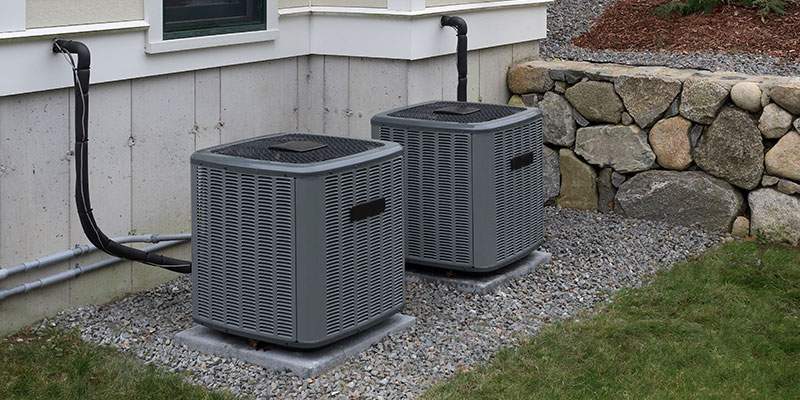 High-Quality Services For Your Home's Heat Pump
Over the 40 years, our technicians have been serving Knoxville homes with our expert heat pump repairs and other HVAC services. We have come across all makes and models. There is no doubt we can assist with everything your appliance needs to get back to work if on the fritz. We understand the inner workings of these devices to provide heat pump repairs best swiftly. Whether regular maintenance in the summer or after breakdowns in the winter, we are the team to call when you have problems getting heat to each room in your home. Replacements are only suggested when absolutely necessary so that you can trust our technicians. Our team works diligently to provide the required services to keep your current option up and running.
Signs You Need Heat Pump Repairs & More
If you do not fully understand how a heat pump works, it can be challenging to know when to reach out to the Grissom Heat & Air team for assistance from our experts. Most call us when it is too late, and the only option is a complete replacement of the appliance, which can strain your pocketbook. We are here to help by giving you some of the warning signs that your heat pump needs some attention:
Short Cycles: When your heat pump goes through short cycles, this means it is having problems keeping up with the demands you have for warm air in the home. By being inefficient and running short cycles, the heat pump will also work harder, causing it to break down more frequently. Give Grissom Heat & Air a call before you have to entirely replace the unit and allow us to provide heat pump repairs.
Electric Bill Raises: Your monthly electric bill will start to rise slowly when there are noticeable issues with your heat pump. Our technicians will swiftly locate the problem and deliver heat pump repairs to get those bills back down and your home's temperature up.
Loud Noises When Operating: Almost every appliance in your home will make noises as it operates. There is plenty of cogs, chains, and other machinery moving around when you need hot air in every room. Obtrusive noises such as clanking, banging, squeaking, and more are uncommon when your heat pump works to bring you the needed heat.
Frozen Coils: When ice begins to develop on the coils of your heat pump should know there is a problem and give Grissom Heat & Air a call. When providing these types of heat pump repairs, we find that replacing the filter or cleaning the system from dust and dirt will help. You could also be suffering from a refrigerant leak. No matter the problem, Grissom Heat & Air can provide the best services possible to deliver heat again.
Why Work With Grissom Heat & Air For Heat Pump Repairs
Working with Grissom Heat & Air professionals means you get everything you need the first time we come out to your house. Our field technicians have all the required licenses, certifications, and insurance to allow them to deliver heat pump repairs more safely. This means you can also trust them when they give a list of the suggested HVAC repairs or replacements. We aim to be as transparent as possible throughout the process to ensure you completely understand what we need to do. Hopefully, building a relationship on trust means we are the only team you rely on when other HVAC services are needed around your Knoxville home.
Reach Out Today to Get the Heat Back on in Your Home
By calling Grissom Heat & Air at the first sign of issues, you can be sure to get the heat pump repairs, maintenance, and replacements needed to return the warm air throughout your home. Our Knoxville specialists can pinpoint the problem and provide the required services swiftly to keep you from needing additional blankets or sweatshirts. Please schedule an appointment today with our professionals!