Skip to Content
HVAC Maintenance & Repair
HVAC Maintenance and Repair in Knoxville, TN
As it gets older, your home's heating and cooling system start to work harder and harder. Maybe you've noticed that your home's climate isn't adjusting as quickly to changes in the temperature outside as it used to, or maybe the heat or air conditioning isn't turning on when you need it to. Sometimes you don't even notice when the HVAC system is losing efficiency—that is, when it's running longer and working harder to produce the same effects on your home's temperature.
That's why it's so important to have regular inspections and consultations from the industry leaders at Grissom Heat & Air in Knoxville, TN. Let us see if we can save you hundreds in yearly energy costs.
A consultation is important
First things first—give Grissom Heat & Air a call today and have our technicians out to look at the state of your current HVAC system. If it's not working properly, we can diagnose the issue. Many times, people misdiagnose a problem with their HVAC system as a problem with their thermostat and start the ball rolling down the wrong path before learning that they were going in the completely wrong direction. Our team of experts can analyze the situation and accurately diagnose the problem, potentially saving you time and money.
Even if there is nothing noticeably wrong with your HVAC system, it's a good idea to have it looked at. Especially if you notice that your energy bills are increasing, it may be that your HVAC equipment is losing efficiency and needs to be repaired or replaced immediately.
Once we figure out the problem—if there is a problem—we'll sit down with you and make sure you understand your options. We know that you're not an expert and will walk you through all the details. After all, that's why you called us to come take a look. We believe in keeping you completely informed. We'll tell you everything you need to know so you can make the right decision, whether it's to repair your existing equipment or to invest in a high-quality system that will save you money in the long run.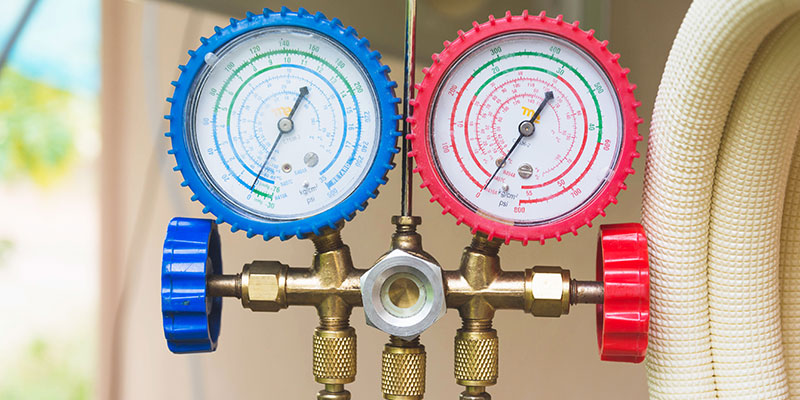 We can handle repairs and maintenance
When it comes time to schedule the repairs, there's no team better than the expert technicians at Grissom Heat & Air. We'll come in and complete a maintenance project, large or small, on any brand system.