Skip to Content
We Provide HVAC Maintenance Services in Knoxville
Trustworthy HVAC Repair Experts at Grissom Heat and Air
Your HVAC system is at the heart of your day-to-day comfort and safety in your own home. When your HVAC system inevitably requires servicing, you shouldn't leave the job to the average Joe. Whether you're looking for routine maintenance, major repairs, or total system replacements, the experts at Grissom Heat and Air are the ones to call. We are excited to utilize our skills, experience, and advanced technology to help you stay cool and comfortable in your home. Give us a call today to schedule your free consultation with one of our expert technicians.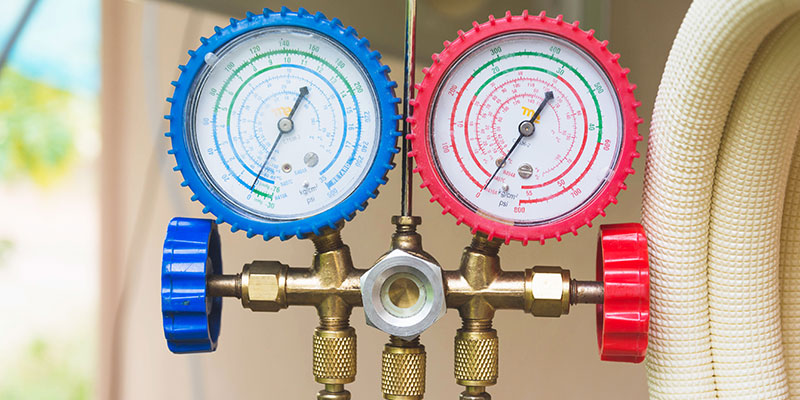 We Handle HVAC Repairs and Maintenance
No matter how large or small your HVAC project may be, we are the ones to call. With nearly 40 years of experience in the industry, our team of experts has truly seen it all. We provide top-quality services for customers looking for HVAC maintenance, repairs, replacements, installation, and more. Every service call starts with a thorough home evaluation to help us diagnose any issues and determine the best path forward for your needs. We will then provide a free, fair estimate and get to work. If you are experiencing any of the following, we recommend getting in touch with one of our technicians as soon as possible:
Expensive heating bills
Heater or air conditioning unit is not turning on
Broken thermostat
Inconsistent heating or cooling
Concerning noises or smells
Choose Grissom Heat and Air for Your HVAC Needs
Preventative maintenance is always our first recommendation for keeping an HVAC system operating at peak performance. When you keep up with regular check-ups, you can catch any issues before they progress and require expensive repairs down the line. With our dedicated team and top-quality equipment, you can remain confident that your HVAC system is always in good hands. Regular HVAC maintenance with our team will provide total peace of mind and help you achieve the following:
Experience fewer breakdowns
Improve indoor air quality
Reduce energy consumption
Save on utility bills
Contact Us Today for Top-Quality HVAC Maintenance
We have provided top-quality HVAC services to our Knoxville customers for nearly 40 years. Our team is passionate about helping customers solve their issues and would love to do the same for you. If you are experiencing any issues with your HVAC system or are interested in preventative maintenance services, give us a call today. We would be happy to help you schedule a consultation to receive a free estimate from one of our technicians.