Skip to Content
Award-Winning AC Installation Services in Knoxville, TN
Grissom Heat & Air Provides Reliable AC Unit Installation
Home and business owners in need of trusted AC installation services in Knoxville, TN choose Grissom Heat & Air. In 2021, we were named "Best of Knoxville" by Knox Stars. Your AC unit is responsible for keeping you, your family, or your employees comfortable throughout the summer. Our licensed HVAC technicians are equipped to handle any size AC installation project regardless of the size or scope. Whether you're installing an AC in new construction or you simply need to replace a new unit, we can recommend an energy-efficient unit that's right for you. Contact our team today to schedule your installation.
How to Tell If I Need a New Air Conditioner Installed
It's essential for property owners to understand the warning signs of a failing HVAC unit so they can schedule a replacement before the summer heat. Fortunately, you don't need to be an HVAC specialist to quickly and easily identify when it's the best time to replace your AC unit. Home and business owners should keep an eye on their AC unit to see if it's time for a replacement.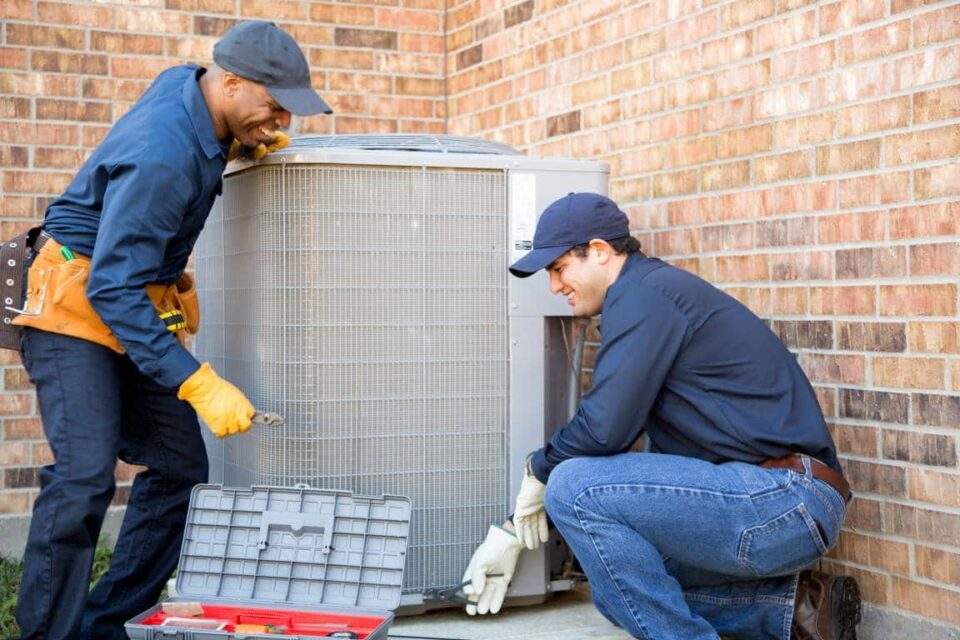 Repairs – If the cost of repairs to your AC unit exceeds half the price of a new AC unit, it may be time for a replacement. Over time, your system may begin to deteriorate. While choosing a trusted professional team for repairs is ideal, they might only be a stop-gap before the entire system fails. A new system, in some cases, is cheaper to purchase and install than it is to continually repair an older unit.
Outdated Unit – With proper maintenance, most air conditioners will last around 15 years. Even if your system is operating effectively, it could be a matter of time before it breaks. If your system is reaching the end of its life, you may want to begin preparing for the cost of a replacement before the summer months.
R22 Refrigerant – AC units manufactured before 2010 utilize R22 refrigerant to produce cool air. Unfortunately, it has been proven to cause significant damage to the ozone, making those AC units more expensive to repair and maintain.
Energy Costs – Now more than ever, families and business owners are looking for ways to save on their energy costs. ENERGY STAR® rated air conditioners provide exceptional energy efficiency, so you'll notice a reduction on your bill every month versus your older unit.
Choose the Experts for Your AC System Installation
It's important to choose a reliable professional for new air conditioner installation services. At Grissom Heat & Air, we're dedicated to providing each of our clients with a positive experience. You can always depend on our team to arrive on time and be prepared to work to ensure your project is completed within the project timeline. As a local business, we're always prepared to treat you and your property with the utmost respect while installing your air conditioner.
Clean Installation – It's not just a job site. It's your home or office. We understand this and endeavor to ensure the installation is completed with minimal interruption to your day. Once we're through, we'll clean up all the leftover debris, so your property looks even better than when we started.
Excellent Customer Service – Our friendly and knowledgeable team puts a premium on high-quality customer service. We are licensed, so you can feel confident you're getting the very best service at an excellent price. If you have any issues at all, our team will be happy to assist.
High-Quality Products – We have access to some of the industry's top brands, meaning you'll enjoy the comfort and convenience of staying cool this summer. We can recommend a new AC system that's right for your space.
Continual Communication – Throughout the entire installation process, our team will be happy to answer any questions you may have. We will keep you updated on the project timeline if we run into any issues. Once your new AC is installed, if you have any questions about using it, we'll be there to help.
Common Questions About AC Installation
Throughout our nearly four decades of serving the community, our AC technicians have seen it all. We're always prepared to assist our customers in any way we can and answer any questions you may have about your AC installation. You can find answers to some of the most common AC installation questions below.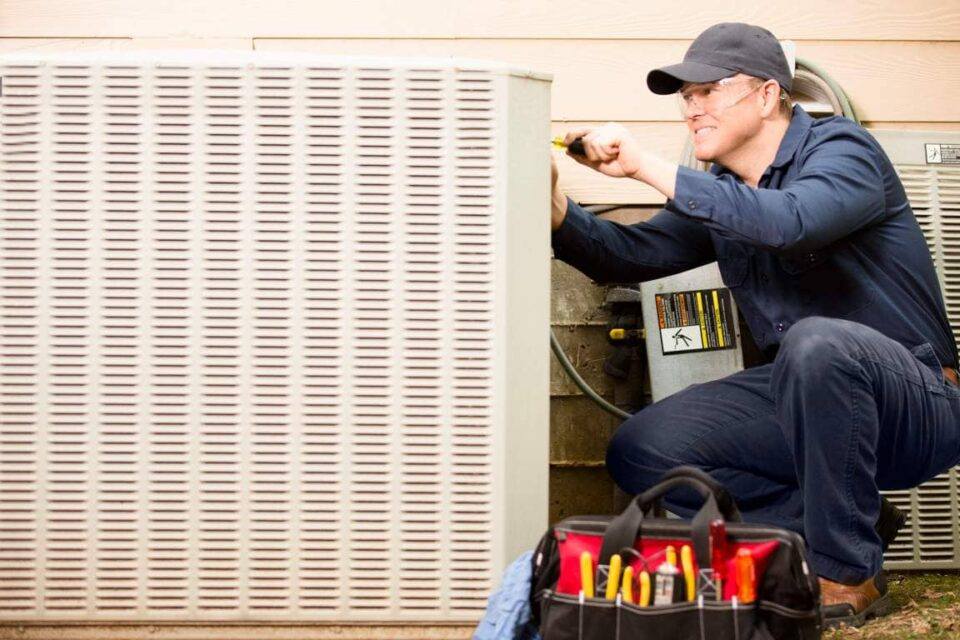 How Much Does AC installation Cost? – An AC installation cost is almost always determined by the size of the space and the type of system you want to install. However, you can normally expect to pay around $2,500 for a new AC installation. We'll provide you with an accurate and fair estimate based on your needs when you work with us.
What Size AC Do I Need? – Without seeing the layout and knowing the square footage of the property, it's difficult to tell. In fact, there are several factors we use to determine the perfect AC unit for your home or office. You can count on us to keep your property comfortable during the summer.
How Long Will My AC Unit Last? – Most modern AC systems last between 10 to 15 years. However, with proper maintenance, they may last even longer before a new AC installation is required.
Local AC Installation Company in Knoxville, TN
Throughout Knoxville, TN home and business owners choose Grissom Heat & Air as their local, trusted air conditioner installation company. By combining our access to top-quality products and licensed technicians, we can provide our customers with an award-winning experience. We provide comprehensive HVAC services, including AC repair and maintenance as well as furnace and heat pump repair. As a locally-owned and operated business, we take pride in serving our clients because we know we're making a difference in our community. Contact us today to schedule your AC installation service.