Skip to Content
Grissom Heat & Air Provides Expert Furnace Repairs
Furnace Repairs & More From Grissom Heat & Air Experts
When your furnace begins to act up and not perform as it should, you need a team of licensed, insured, and bonded technicians to bring it back to life for warm air throughout the house. Knoxville, TN residents are no strangers to extremely cold weather so having a properly running furnace is not only for comfort but safety. Grissom Heat & Air provides unparalleled furnace repairs and more to get them back up and running to provide you with the warm air you need to survive the cold. We have been doing so for over 40 years and work with all makes and models using the industry's best options when it comes to tools and equipment. Give us a call at the first sign of issues to prevent costly furnace repairs or even premature replacements.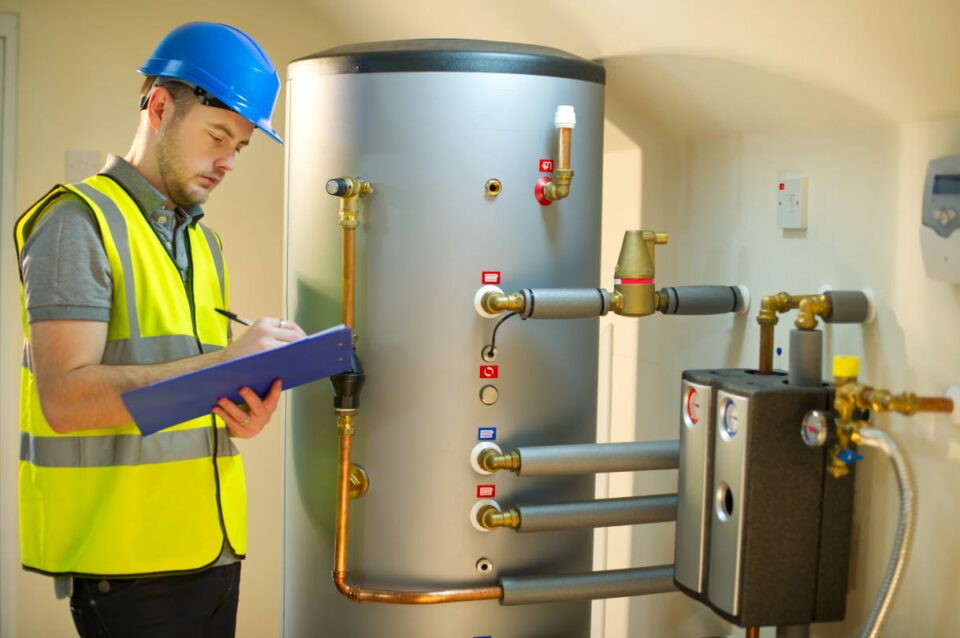 Professional and Friendly Furnace Repairs
As mentioned, calling Grissom Heat & Air for our professional and friendly furnace repairs is not always about being comfortable. You and those under your roof deserve a space where they can feel comfortable and safe from the outside weather. Once you give us a call, we swiftly send out one of our licensed, bonded, and insured service technicians to get to the root of the problem and create a plan of attack with expert furnace repairs. After we discover the issue, we will go over all the options for repairs to help with your budget. We do not touch a tool until you have agreed to the services and will give you transparent answers about the state and performance of your furnace.
Signs You Need Grissom Heat & Air For Furnace Repairs
Whether you are a new homeowner or you simply do not know what to look for when your furnace is struggling to perform, rely on the knowledge and experience of Grissom Heat & Air to know when to call. Giving us plenty of time to find and provide the required furnace repairs can save you money and time to bring back the warm air in your home. Leaving these issues unattended can lead to costlier repairs. Reach out to our professional team when you begin to notice the following from your furnace:
Inability to Get Warm: When you come inside from the Knoxville winter, you need your home to be warm to prevent health issues and get cozy. If your furnace is not keeping up with the desired temperature, give the team at Grissom Heat & Air a call.
Carbon Monoxide Alerts: When you hear this alarm go off in your home, immediately turn off your furnace. Carbon monoxide is nothing to play around with, and if there is a crack in the heater exchange of your furnace, you need the help of Grissom Heat & Air.
Loud Noises When Operating: You should always hear your furnace turn on when it begins pumping warm air into all of your rooms. There are noises you should be listening for, though, so you know when to call Grissom Heat & Air. Banging, rattling, squeaking, and other odd sounds should not be what you hear while your furnace is performing.
Thermostat Does Not Match Temperature: If you have set your thermostat to 70 degrees and are still cold, your thermostat and furnace could need recalibration services. This will help them sync up better and bring you the correct temperature air when trying to get cozy in your home.
Frequently Turning Off and On: When your furnace kicks on, it is trying to reach the temperature you set on the thermostat. If you have an inappropriately sized unit, it could turn off and on frequently, letting you know it's the wrong size. It will also perform like this when it becomes inefficient and will cost you more on monthly bills and lead to an early replacement.
Rely On Professionals When Replacing Your Furnace
It is extremely important for you to have a team of trusted professionals on your side when it comes to finally replacing your furnace. At Grissom Heat & Air, we only suggest this as a final resort, and when our furnace repairs simply will not keep them running. We assist in making sure you get the appropriately sized furnace for your home so it can perform at the best efficiency to give you heat while not breaking the bank. Count on us for the removal of the old unit as well after installing your new option.
Grissom Heat & Air Keeps Knoxville Warm & Cozy
If you are experiencing issues with cold air blowing through your vents this winter, or you have noticed your energy bills slowly climbing each month, give the team at Grissom Heat & Air a call. We can inspect and provide your Knoxville, TN home with the best furnace repairs in the area and give you the answers you need when it comes to replacing if that is the next move. Trust us to fully explain how and why we decide on certain furnace repairs to stay as informed as possible when you need to make the next decision when bringing heating into your home.