Skip to Content
HVAC Maintenance Agreements In Knoxville, TN
Comfort Care HVAC Maintenance in Knoxville, TN
While all mechanical systems will eventually fail, equipment that is serviced and maintained on a regular basis will last longer and run more efficiently. Think of preventative HVAC maintenance in the same way as you would for your car—if you don't change your engine oil and replace your belts and filters, your engine will lock up and your vehicle won't operate. The same is true for your HVAC system! Maintenance is inexpensive compared to the potential cost of your system completely breaking down, resulting in full replacement or costly repairs. Proper maintenance over the life of a unit costs much less than changing out equipment on a more frequent basis.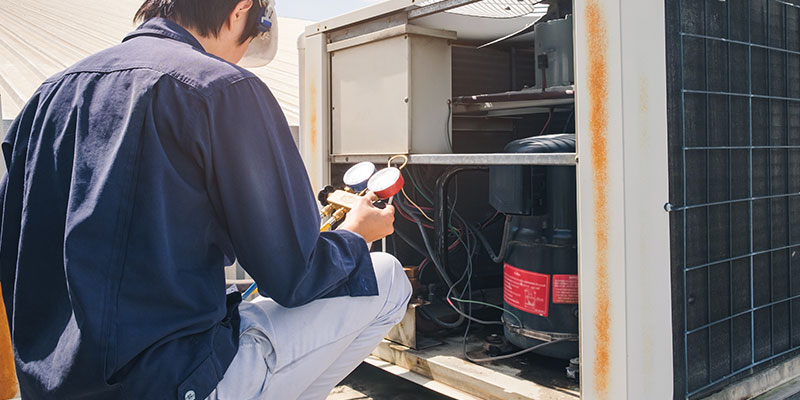 Did you know?
A Freon (refrigerant) undercharge of only 10% can increase operating costs by 20%
Up to 80% of all compressor failures could have been corrected if the problem leading to the failure was fixed in a timely manner
A dirty evaporator, condenser, or blower could increase air conditioning or heat pump usage by 50% or more
Dirty blower wheels reduce air flow, causing longer operating time and increasing costs
Our Comfort Care preventative maintenance program
Our Comfort Care preventative maintenance program provides two routine service visits per year—one spring/summer AC unit visit and one fall/winter heating inspection.
Gas/heat pump inspections involve:
Inspect heat exchangers for cracks
Air filters replaced as needed
Burners inspected and cleaned as needed
Thermocouple and pilot checked, cleaned, and adjusted as needed
Safety controls checked
Ductwork checked
Defrost cycle checked
Reversing valve operation checked
Auxiliary heat strips checked
Air conditioning
Condenser and evap coils checked
Freon charge checked and adjusted as needed
Air filters replaced as needed
Lubrication of motors and bearings
Thermostat checked and calibrated as needed
Controls and safeties inspected and tested
Ductwork checked
Condensate drain checked and cleaned out as needed
Relays and contactors inspected
Wiring checked for loose connectors