Skip to Content
HVAC Services From Experienced Professionals
For more than 39 years, Grissom Heat & Air has served customers in Knoxville, TN. Our team is experienced and dedicated to providing excellent HVAC services, including maintenance and repair. We offer reliable service with the highest quality tools, parts, and equipment. If you need assistance with your HVAC system, contact us today to schedule a consultation or request an estimate.
Quality HVAC Services Available in Knoxville, TN
Grissom Heat & Air provides various HVAC services for customers throughout the Knoxville, TN area. Our team is happy to offer all of the following HVAC residential and commercial services:
AC Installation – If you need a new air conditioning unit, our team is happy to provide an AC installation service. This service includes a quick and clean installation, using high-quality products, as well as excellent customer service before, during, and after the installation.
AC Maintenance – Maintenance for your HVAC system is the most convenient and effective way to ensure it is working correctly and free of problems. Routine AC maintenance can help extend the life of your AC system, make it more energy efficient, and reduce the need for major repairs.
Furnace Repair – Get the warm air flowing in your home or office with a furnace repair. If the air blowing through your vents is cold, the thermostat does not match the temperature, or loud noises are coming from your HVAC system, it's a good idea to schedule a furnace repair.
Grissom Heat & Air offers a comprehensive suite of HVAC services. Our team is proud to provide high-quality parts and services for both residential and commercial HVAC systems. Contact us today to schedule a consultation or request an estimate.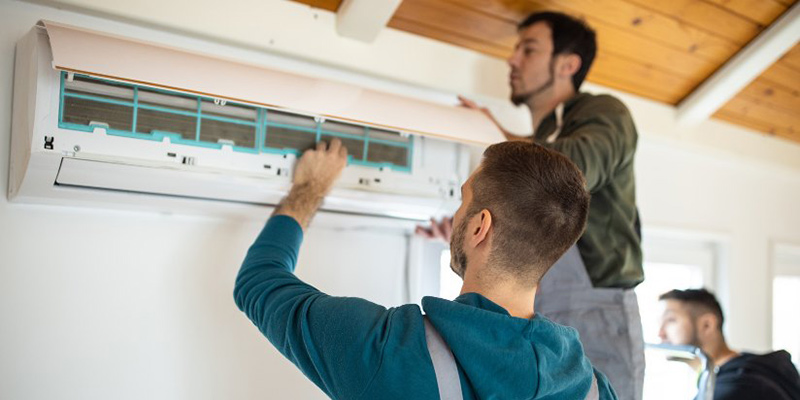 Why Choose Grissom Heat & Air?
Grissom Heat & Air is a licensed, insured, and experienced HVAC service company. Our team of dedicated professionals has served Knoxville, TN, and the surrounding areas for more than 39 years. It is our pleasure to provide HVAC maintenance, repairs, and installations to our community. You can learn more about our company, or check out reviews by our recent customers.
HVAC Service Costs
Grissom Heat & Air works hard to provide affordable HVAC services. It's important to note that each HVAC project is unique, and the cost depends on the extent of the service, including hours worked by our team as well as the tools and parts needed to complete the service. For a better idea of what your HVAC maintenance, repair, or installation will cost, request an estimate.
Contact Grissom Heat & Air
Trust the professionals at Grissom Heat & Air for your next HVAC service. Our team has years of experience diagnosing and repairing HVAC problems. For help in Knoxville, TN, or the surrounding areas, contact Grissom Heat & Air today.