Skip to Content
Can I Replace My AC Unit Myself?
AC Replacement Services in Knoxville, TN
Grissom Heat & Air: Quality AC Replacements
Replacing an AC unit may seem like a daunting task, but with Grissom Heat & Air, it doesn't have to be. As a leading HVAC company in Knoxville, TN, we understand the importance of a reliable and energy-efficient air conditioning system. While some homeowners may be tempted to tackle AC replacement themselves, it's essential to understand the complexity and safety risks involved. At Grissom Heat & Air, our team of expert technicians has the knowledge, experience, and tools necessary to ensure a seamless and safe AC replacement. If you're considering replacing your AC unit, contact us today to schedule a consultation and let our experts help you find the best solution for your home.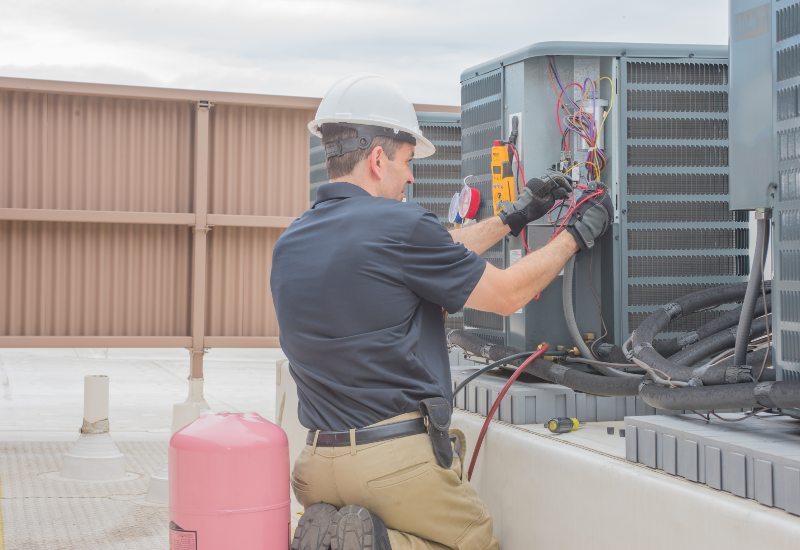 Can I Replace My AC Unit Myself?
Replacing an AC unit can seem like a tempting DIY project to save money, but it can be risky and ultimately more expensive in the long run. Without the proper knowledge and expertise, handling electrical systems and chemicals can lead to dangerous situations and even result in property damage or injury. Even a small mistake during the installation process can lead to costly repairs or a completely new unit being needed. It's important to prioritize safety and leave AC unit replacement to the professionals. At Grissom Heat & Air, we have over 40 years of experience providing air conditioner installation services in Tennessee, ensuring that your unit is installed safely and correctly the first time. Don't risk your safety and comfort, call us today to schedule an appointment.
Risks of Attempting DIY AC Unit Installation
Replacing an AC unit is a complicated task that requires specific knowledge and expertise. While it may be tempting to attempt to replace it yourself, there are several risks that come with doing so, including:
Electric Shock – Air conditioning installation requires expert knowledge of electrical systems. Mishandling electrical components can result in electric shock or even fatal electrocution.
Fire or Explosion – Mishandling natural gas or incorrectly installing the electrical components of your AC unit can result in fire or explosion, putting your safety and that of your loved ones and neighbors at risk.
Property Damage – Incorrectly installing your AC unit or dropping components can result in costly property damage.
Falls and Injuries – Depending on where and how you attempt to install your new air conditioning unit, you could be at risk of falling or sustaining serious or life-threatening injuries.
Poisoning and Contamination – Improperly handling the chemicals involved in installing a new AC unit can result in poisoning, chemical burns, and environmental contamination. Accidental inhalation of carbon monoxide or gas fumes during installation can also lead to poisoning.
Benefits of Professional AC Installation
Professional AC installation offers a variety of benefits, including the assurance that your AC unit is installed correctly and operates safely. A licensed and experienced HVAC technician has the necessary expertise and equipment to perform the installation properly, which helps avoid potential problems such as electric shock, fire or explosion, property damage, falls and injuries, and poisoning or contamination. Additionally, professional AC installation ensures that your system is operating at optimal efficiency, which can help lower energy bills, extend the lifespan of your equipment, and reduce the need for costly repairs. If you're in need of AC installation services, it's recommended to hire a licensed and reputable HVAC professional to ensure the job is done right.
Contact Grissom Heat & Air Today
While replacing an AC unit may seem like a simple task, it is important to remember that it involves complex systems that require the expertise of a professional. At Grissom Heat & Air, we have over 40 years of experience in AC installation and replacement in Knoxville, TN. Our skilled technicians can provide you with the peace of mind that your new AC unit will be installed safely and correctly. Don't risk damaging your new AC unit or endangering your family's safety by attempting to replace it yourself. Contact us today to schedule an appointment and learn more about our AC replacement services.